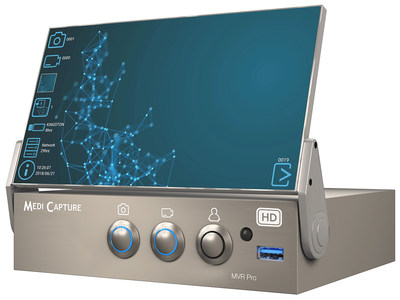 MediCap® MVR PRO
Based on the exclusive iMave Pro platform, the MVR Pro is our most advanced, premium-quality medical video recorder with full patient workflow capability and an easy built-in touch screen designed to benefit today's modern operating rooms and surgery centers.
The Next-Generation Video Recorder
The MVR Pro allows for multi-input recording in crystal clear Full HD 1080p60 resolution. Its multi-storage capability, coupled with data life management and pre-recording functionalities ensure a high level of data protection.
Full Patient Workflow
Full patient workflow, including DICOM option, for easy and fast retrieval of patient information, transfer of video files and network storage.
Simple to Use
The unique built-in touch screen includes intuitive icons making the recorder very easy to use. No formal training is required.